May 2023
iOS & Apple news
As previously announced, Make Something Wonderful, has been released. It is Steve Jobs' memoir of sorts, a curated collection of speeches, interviews, and correspondence, in his own words, published online by the Steve Jobs Archive. This is freely available to anyone with internet access.
This online book is also available in Apple Books, or as a PDF for download. Additionally, some people are selling print editions on eBay.
GM plans to phase out Apple CarPlay in EVs, with Google's help, reports Reuters. John Gruber provides background and comments, concluding `It seems incredibly stupid, and I wouldn't be surprised to see it reversed.'
Apple says it's closer than ever to having a completely carbon neutral supply chain, reports 9to5Mac.
Apple declares 'resounding victory' after decision reached in Epic Games appeal, reports CNBC. Key points: `An appeals court on Monday mostly sided with Apple over its App Store rules in a suit with Epic Games. The decision signals that Apple's control over the App Store and the fees it charges likely won't significantly change as a result of an ongoing legal challenge by Epic Games.'
The energy, creativity, and passion in Mumbai is incredible! We are so excited to open Apple BKC — our first store in India. pic.twitter.com/talx2ZQEMl

— Tim Cook (@tim_cook) April 18, 2023
Apple BKC store in Mumbai the 1st Apple retail store in India.
Tim Cook Attends Opening of Apple BKC Store in Mumbai, India, reports Macrumors.
Apple Saket opened 2 days later, the Apple Store in New Delhi.
Some iPhone 15 Models Expected to Ship From India at Launch as Shift Away From China Continues, reports Macrumors. `Casings for the ‌iPhone 15‌ have reportedly started to be made in India by local suppliers such as Jabil, which already assembles AirPods enclosures and has plans to expand to the Apple Pencil in the future. The ‌iPhone 15‌ Plus, iPhone 15 Pro, and ‌iPhone 15 Pro‌ Max will continue to be made exclusively in China.'
Mary Anne points us to a video of a brand new original iPhone from 2007 being unboxed by Marques Brownlee who bought it at auction for a mere $40k:
[ RUMOR ] Apple is planning a journaling app for iOS 17
Apple to Expand AirTag-Like Unwanted Tracking Alerts to Other Item Trackers in Future iOS Version, reports Macrumors. In fact, Apple jointly with Google, `submitted a proposed industry specification to help combat the misuse of Bluetooth item trackers for unwanted tracking of individuals. As part of this initiative, the companies plan to expand AirTag-like unwanted tracking alerts to third-party item trackers in future versions of iOS and Android.'
The 21st century calls for 21st century policing. AirTags in your car will help us recover your vehicle if it's stolen. We'll use our drones, our StarChase technology & good old fashion police work to safely recover your stolen car. Help us help you, get an AirTag. #GSD pic.twitter.com/fTfk8p4lye

— NYPD Chief of Department (@NYPDChiefOfDept) April 30, 2023
NYPD Is Encouraging New Yorkers To Plant Airtags In Their Cars For Theft Recovery
Earlier today, Apple released firmware updates for Airpods (Pro, Max, and regular). Recall that upgrades are automatically insatlled when the Airpods are connected to an iOS device. Also, putting the AirPods in the case to a power source, and then pairing them to an iPhone or an iPad should force the update after a short period of time.
2023 Apple Watch Pride Edition Face and Band Unearthed in Code, Macrumors reports. 'The images were discovered on Apple's servers before being swiftly pulled, suggesting Apple unintentionally made them accessible on its back end.'
iOS apps
Sofa lets you create lists of apps, books, board games, movies, tv shows, podcasts, music albums, and video games you want to look at later. What makes it special is that the app searches for the item you are interested in (say a movie title) and lists it with all the associated info, the movie poster, etc. The free version does this. The optional paid version includes links to the services that offer the movie (or book, etc.).
Play is an app that lets you create & manage a list of Youtube videos for watching later. Works on Mac, iPhone, iPad, and your list syncs across devices. See an overview of Play, by Macstories.
Countdown is an app that lets you easily count down to an important date or multiple dates. Let's say you have a trip or an event coming up, or some deadline. The app is free, but to get all the features you need to buy or subscribe. The free version is quite adequate for many cases.
Photomator is the follow-on to Pixelmator Pro, together with AI for easy, selective adjustments.
Olga showed us how she used the Tayasui Sketches and a little bit of Procreate to create a commemorative logo: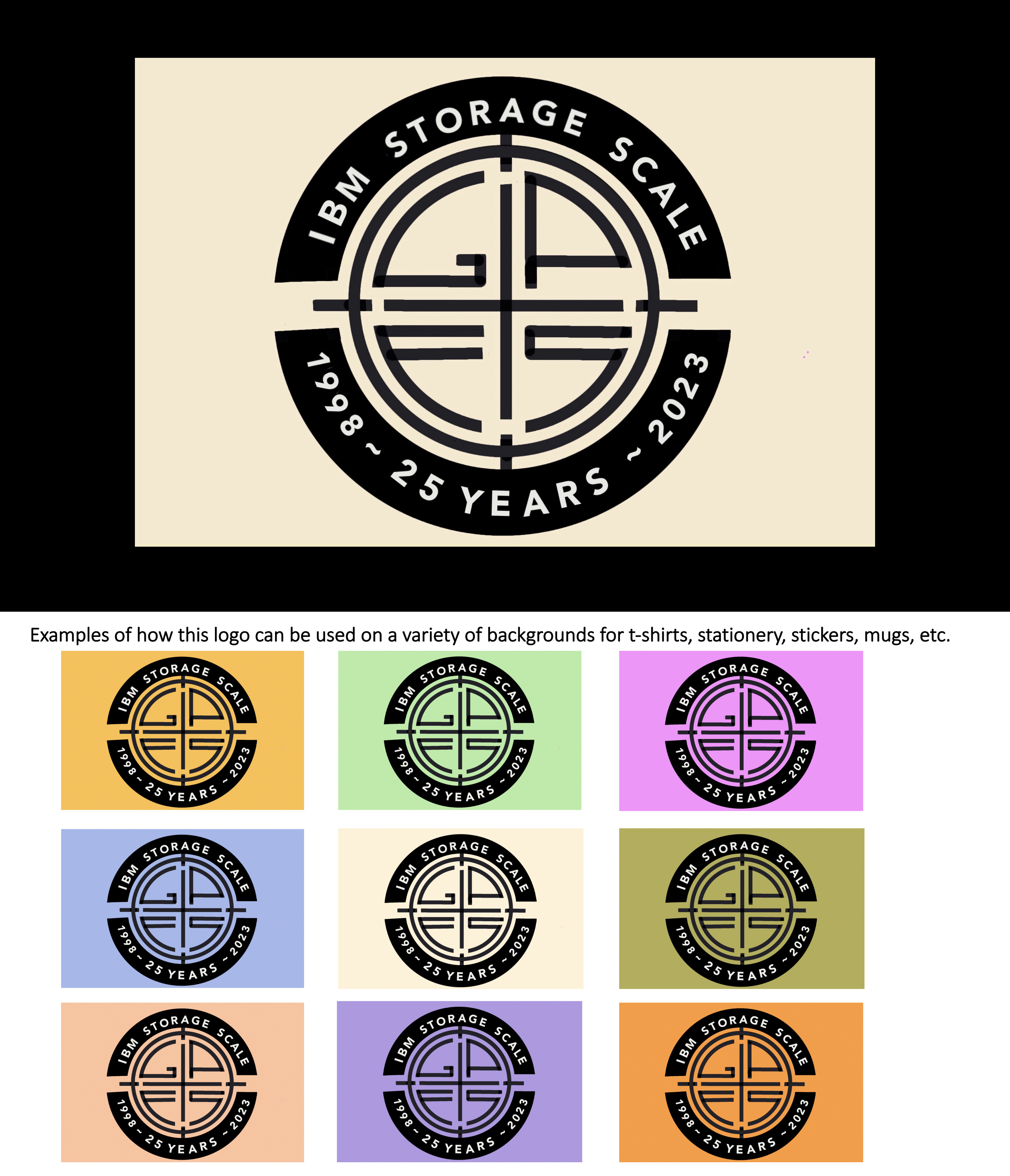 tips & tricks
If you are using your iPhone or iPad to view a restaurant menu and you are planning to place an order for takeout, you can grab a screenshot of the menu / webpage and use iOS to annotate it. This lets you easily mark what you want to order, and erase or update along the way, very easily. Then you can place the call, order, and delete your screenshot when you are done.
gadgets & accessories
Aqara has released the new Aqara FP2 Presence Sensor. Shane Whatley gives a thorough overview, calling it a game changer for automations. It also offers zone configurations, fall detection, a light sensor, and more:
Pay
Apple introduced the option to add a Savings Account, with Goldman Sachs, the same financial institution that provides AppleCard. This offers 4.15% interest rate and lets you deposit the cash-back you get when using Apple Card or ApplePay (typically 2% of your purchase).
How to Set up and Use Savings in Apple Wallet.
Nearly $1 Billion was deposited by Apple Card owners just 4 days after the launch of the new Savings Account option.
Apple Pay Later has an `early access' and it's is being rolled out slowly. Here's how to know if you're included, reports 9to5Mac.
How to set up Apple Pay Later, by Apple Support. This is currently only available to those invited to the pre-release version.
watch
Apple Hearing Study Suggests and estimated 1 in 3 Americans Are Regularly Exposed to Excessive Noise, reports MacRumors. Anyone can participate in this study via the Apple Research App. The Michigan Public Health Apple Hearing Study, by the University of Michigan, uses data from headphones and/or Apple Watch, to understand the listening patterns and sound exposures, and their relationship to current and future hearing health; For Apple Watch users, to understand typical environmental sound exposures, and their relationship to current and future hearing health.
privacy & security
Apple released rapid security response updates for iOS 16.4.1 and macOS 13.3.1. `These are the first public RSR updates that Apple has released to date,' reports Macrumors.
More on GM dropping CarPlay, by John Gruber, on privacy.
AI
As AI and Machine Learning is becoming increasingly abundant in our daily lives, we will cover this as a new topic for iPUG. AI is a tool, and like any tool, it can be used for good or for bad. This new section will cover newsworthy aspects.
IBM CEO says that IBM could replace 7,800 jobs with artificial intelligence, reports the Washington Post.
Meet Shorty Circuit, an AI assistant that can run on your iPhone, iPad, and Mac. It uses ChatGPT to give you answers. Additionally, you can also say `Hey Siri, ask Shorty ...` to have Siri work with Shorty to get you answers from ChatGPT instead of Siri. The app is free to try for a limited number of answers; after that, there are subscription options, starting at $3/month for 100 answers. (Note that ChatGPT is not free.) You can ask more complex questions than Siri can answer today.
general news and crossover
30 years ago, one decision altered the course of our connected world, NPR reports. `On April 30, 1993, something called the World Wide Web launched into the public domain.' [ . . . ] `"Imagine being able to communicate at-will with 10 million people all over the world," NPR's Neal Conan said. "Imagine having direct access to catalogs of hundreds of libraries as well as the most up-to-date news, business and weather reports. Imagine being able to get medical advice or gardening advice immediately from any number of experts.'
(cont'd) `The World Wide Web was the brainchild of Tim Berners-Lee, a 37-year-old researcher at a physics lab in Switzerland called CERN. The institution is known today for its massive particle accelerators. CERN owned Berners-Lee's invention, and the lab had the option to license out the World Wide Web for profit. But Berners-Lee believed that keeping the web as open as possible would help it grow. Berners-Lee eventually convinced CERN to release the World Wide Web into the public domain without any patents or fees. He has since attributed the runaway success of the web to that single decision.'
The World Wide Web uses the Internet which is even older and whose origins date back to the 1960's from the US Dept of Defense.
general apps & services
The James Beard Award Nominees for 2023 have been announced. In the `Instructional Visual Media' category, they include 2 America's Test Kitchen video series, available for free on Youtube: `Techniquely with Lan Lam' and `What's Eating Dan?'. See ATC on Youtube directly on a browser or via the Youtube iOS app.
The 2023 Webby Awards winners have just been announced. These are the `Oscars of the internet'. Take a look at the nominees and winners to find out some wonderful apps and services, podcasts and other media.
next iPUG meeting
Our next iPUG meeting is on Tuesday, June 6, at 7 pm. Remember that the WWDC Keynote is on Monday June 5.