April 2023
iPUG website
Our iPUG website has been updated to include a small logo icon `iP' which you will see in a tab in Safari or other web browser.

Likewise, if you save the iPUG website as a shortcut to your iPhone or iPad homepage, the icon will show the logo.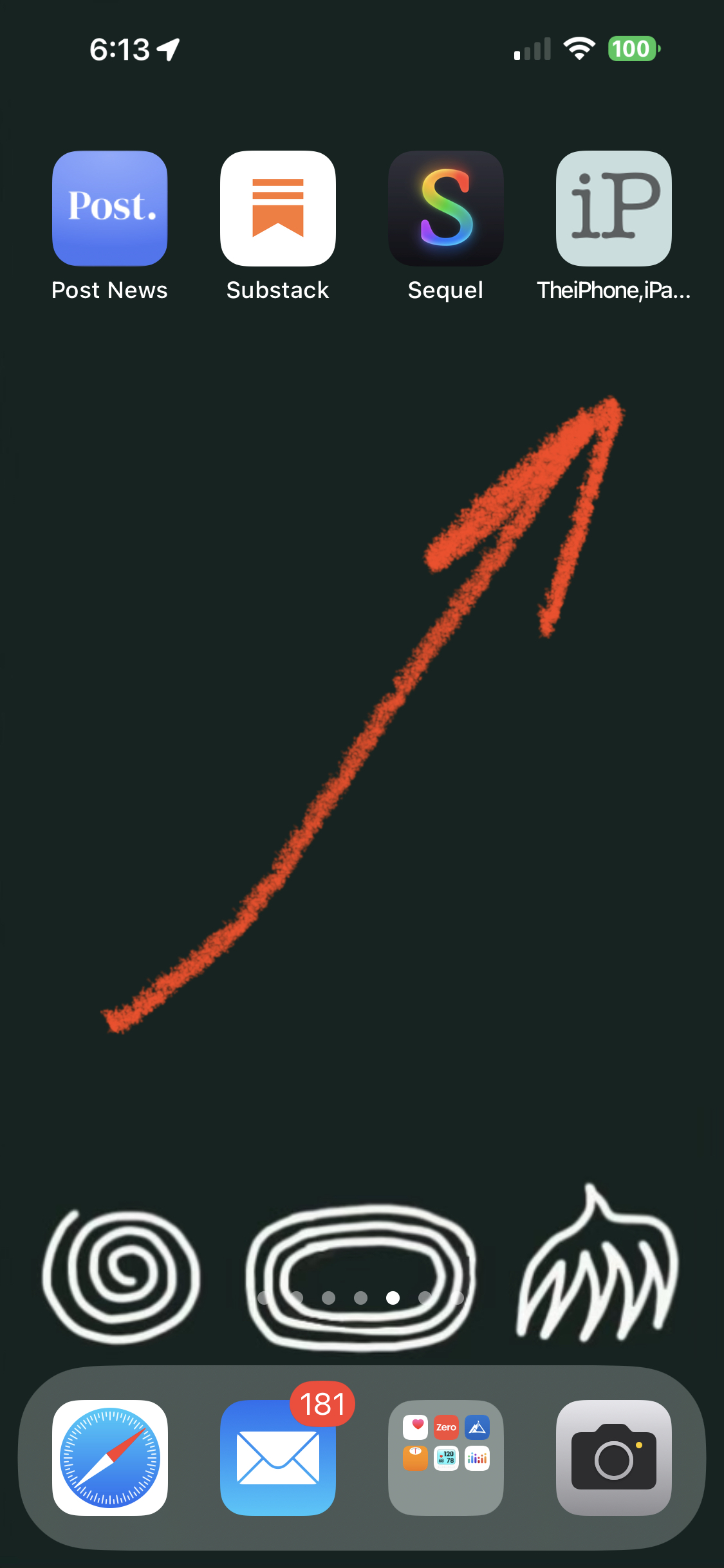 Finally, the banner image has been updated for higher resolutions and with the word `iOS' replacing the older `Palm' reference.
iOS and Apple news
Steve Jobs has a new 'memoir,' more than 11 years after his death, reports the Washington Post. See SteveJobsArchive.com and book, coming April 11.
Apple announced WWDC 2023: from June 5 through 9; it will include a Keynote on June 5.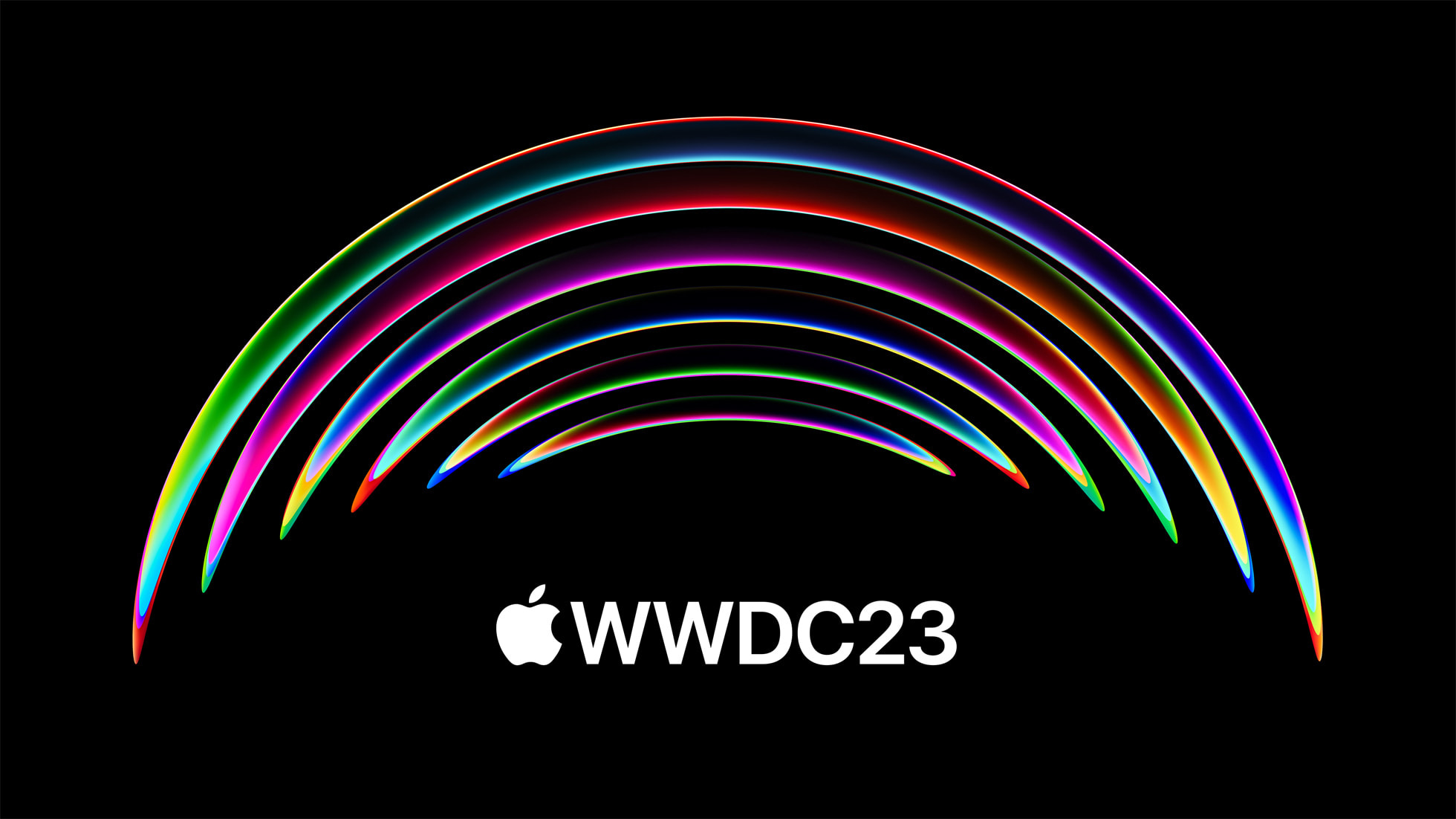 A woman left her AirPods on a plane. She tracked them to an airport worker's home, reports CNN. United Airlines was unhelpful to her, despite her repeated requests for help. She eventually got them back with the hep of the police and the app FindMy that helped locate them.
Original iPhone, brand new and sealed in its box sold for $55k at auction.
iOS 16.4 has been released.
Here is a good overview of the 16.4 new features, by Macrumors.
iOS 16.4 and macOS Ventura 13.3 fix more than 30 security exploits, reports 9to5mac. `For example, one of the exploits related to accessibility features could lead to third-party apps accessing information about users' contacts. Another more serious exploit could let apps access sensitive user data.'
Cook interview by GQ
Tim Cook interviewed by GQ. `As Apple CEO, he has defied his skeptics and refashioned the world's most creative company on his own exacting terms. Now, in a frank conversation, he offers new insight into his leadership—explaining why he sees himself as an outsider, how he asserts Apple's values, and what he does to keep from staring at his iPhone all day.'
(cont'd) Also, Tim Cook discussed why Apple might be interested in something like an AR/VR headset (without any confirmation of the rumors, of course):
(cont'd): "If you think about the technology itself with augmented reality, just to take one side of the AR/VR piece, the idea that you could overlay the physical world with things from the digital world could greatly enhance people's communication, people's connection," Cook says. "It could empower people to achieve things they couldn't achieve before. We might be able to collaborate on something much easier if we were sitting here brainstorming about it and all of a sudden we could pull up something digitally and both see it and begin to collaborate on it and create with it. And so it's the idea that there is this environment that may be even better than just the real world — to overlay the virtual world on top of it might be an even better world. And so this is exciting. If it could accelerate creativity, if it could just help you do things that you do all day long and you didn't really think about doing them in a different way." Cook gestures at a glass pane nearby. We could measure it, he says, if we wanted to. We could put some art up on the wall, take a look at it right now. These were some of the very first AR uses people dreamed up, Cook says — imagine, in other words, what else might be possible, what else might already be invented and underway.'
New release from AppleTV+ : Jane -- a new 10-episode mission-driven series for kids and families. It has been inspired by the work of Dr. Jane Goodall, Founder of the Jane Goodall Institute. It begins on Friday April 14. See the trailer:
Oscars 2023
The 95th Academy Awards ceremony (Oscars) were held in March. Tim Cook congratulated his team for the Apple Original Film that won an Oscar. It's an animated film about a boy, a mole, a fox, and a horse traveling together in search of the boy's home.
Congratulations to the team behind The Boy, the Mole, the Fox and the Horse on their Academy Award! Your beautiful short tells an enduring story about the meaning of kindness, acceptance, and hope.

— Tim Cook (@tim_cook) March 13, 2023
New Yorker cartoonist Liza Donnelly used her iPad Pro, an Apple Pencil and the app Paper to live-draw the Oscars.
Here is an example of Liza live-drawing a man on the NYC subway, using the Paper app on her iPhone.
Apple Fitness
Recall that Apple Fitness+ no longer requires an Apple Watch, it also works on iPhone. Apple Fitness+ continues to add new training -- here's an overview of what is new as of the official beginning of Spring.
Apple Music Classical
Apple has released Apple Music Classical. It's a separate app from Apple Music and a free download.
Apple announced: `Apple Music Classical is designed for classical music. You can easily search works by artist, conductor, instrument, orchestra, and more. Plus, experience the highest quality audio available, up to 192kHz at 24-bit, and thousands of additional recordings in immersive Spatial Audio. Watch as two of the most powerful talents in classical music, Alice Sara Ott and Karina Canellakis, join forces to introduce you to the new app with an exclusive performance of Beethoven's Piano Concerto No. 1 recorded in Spatial Audio with Dolby Atmos. Apple Music Classical is included with Apple Music Individual, Student or Family Plan subscriptions at no additional cost. Now in the App Store.' Read Apple's full announcement.
Legendary cellist Yo-Yo Ma performs Bach's Unaccompanied Cello Suite No. 1 in G Major in the foothills of the Great Smoky Mountains, available on Apple Music Classical:
Apple has built a better way of listening to Mozart and Beethoven, reports the WSJ. [The problem `only exists because of a curious failure by the most successful music-streaming services. The problem was the way that classical music is categorized. The structure of classical music is completely different from pop music's, which makes it extremely difficult for it to function in the streaming era. '
(cont'd) `Even the most sophisticated algorithms from the most technologically advanced companies are too clumsy to handle composers like Mozart and Brahms. That's because they were made for individual artists like Bad Bunny and Madonna. If you want to hear a Bad Bunny song, it will be in your ears within seconds. If you want to hear a Brahms piano concerto, good luck. Try sifting through hundreds of recordings without a standardized format to track down one movement from a particular soloist who has performed it several times. You could listen to an entire Madonna album in the time it takes to find the right Mozart. '
(cont'd) `Apple Music Classical offers access to more than 20,000 composers, 115,000 works and five million tracks. If you search for Sibelius's famous violin concerto, one tap brings you to a page with 314 options, including the five most popular recordings and one that Apple's editors selected as their favorite, plus related pieces of repertoire chosen by classical specialists. It is the kind of smart human curation that shows how people can have a role in a world being conquered by generative artificial intelligence. Some of those recordings can be heard in high-resolution lossless and spatial audio, which is meant to re-create the sound quality of sitting in Carnegie Hall. '
More info from apple on Apple Music Classical. It's worth reading the FAQ section at the bottom.
iOS apps
If you are a word puzzle fan, Wordle is the original game, but you can only play once a day. There are many other apps that offer a version of Wordle, but many are mediocre. Wordfully is another versionthat lets you play as many times as you want and is nicely implemented. It's free with ads, or $2 will remove the ads forever. They also have a version for iPad, with 5,6, or 7 letter words, plus a version for the Watch. Yes, you now can play Wordle on your wrist while standing in line at the grocery store.
Sequel is an iOS that helps you track the movies, TV shows, games, or books you want to view/read/play. It can remind you of new releases, keep track of your progress and more. It's free to use, but some features require a subscription ($20/year). Sequel 2.0: An iPhone and iPad Media Tracker That Strikes an Elegant Balance Between Form and Function, writes John Voorhees in his review.
TrialPad is an iOS app to help attorneys organize and present evidence in court. It was seen in the recent trial involving Gwyneth Paltrow.
Netflix app on AppleTV is now offering a less expensive tier but with ads, as had been previously announced. `The Netflix Basic with Ads plan is priced at $6.99 per month, $3 cheaper than the Basic $9.99 per month plan with no ads', reports Macrumors.
Petey is an app for your Watch: it's a conversational assistant you can have on your wrist to ask questions. It's based on OpenAI's ChatGPT AI chatbot. You can speak to it or type, if you wish. It comes with a watchface complication for easy access. You can even have the answers read out loud with Text to Speech, describes Macrumors.com in their overview. You can share the results with others.
Apple Health app
In iOS, the Health app has been growing over recent years and many new health dimensions can be tracked. Olga demoed some surprising aspects of mobility data.
Also, the Health app in iOS offers the option to import lab data. For example, results from blood tests done by Labcorp for your annual physical. You can use the Health app to import all data and make comparisons across the years, or to understand trends, or reference them during a doctor's visit. This works much better than having an infinity of `portals' to a variety of clinics and different medical practices.
Many labs across the country support iOS Health and have enabled the option to import your lab results into the Health app. For example, Labcorp and more recently, Sonoran Quest Laboratories provide an easy way to import your data into the Health app.
Podcasts
Cultivating Place is an award-winning gardening podcast by Jennifer Jewell.
tips & tricks
WIth 16.4 you can enable Voice Isolation on your iPhone phone calls (not just FaceTime). Here is how to do it.
When you use Apple Maps to get directions from Start to End, how can you reverse the Start and Endpoint? Just tap and hold the `handle' on the End and drag it above the Start. (The `handle' is the set of 3 horizontal bars shown in light gray to the right of the Start or End.)
On your iPhone, did you accidentally delete an email or close a Safari tab you didn't meant to? You can `shake to undo`. To enable this, go to Settings > Accessibility > Touch and turn on Shake to Undo.
gadgets & accessories
Adonit Star is a stylus for you iPad that looks like a fancy fountain pen, marrying the classical with the modern.
Lee told us about CarPlay Wireless Adapter. It converts your wired CarPlay to wireless.
Aqara just released the Aqara G4 Video Doorbell, a smart doorbell with camera. This is now the 3rd doorbell in the market that supports HomeKit Secure Video. Shaney Whatley summarizes it (`It supports 24/7 local recording, free cloud storage, and a ton of other features such as custom ringtones, voice changing, and more') and reviews it:
Olga gave an update on her smart doorbell by Wemo. Recall that she bought it last summer and it worked very well. Recently it started going offline frequently and eventually Wemo Support offered a new one as a replacement. However the replacement had the same behavior. Wemo Support was excellent and very thorough. They eventually recommended checking the transformer: the house's transformer for the house's chime (unrelated to Wemo). The electrician Olga brought checked the transformer and even though it seemed to be working OK, he suggested replacing it because when these get old they start to fail. The new transformer fixed the issue. So the original Wemo doorbell was probably fine and did not need replacement. Olga reports that the overall experience with Wemo support was thorough, patient, and very professional.
This wooden Desk Shelf provides a minimalist and sturdy elevated surface for your desktop monitor.
The `Diva' Dimmer Switch by Lutron is a smart switch that supports Apple's HomeKit. Olga recently installed it and reported being very happy with it.
Arc is a super minimal iPhone case that offers substantial protection from damage from accidental drops. We had mentioned it in a recent iPUG meeting. Olga reports using it for the past month.
Pay
Apple introduced Apple Pay Later. This breaks up the total of a purchase into 4 payments, every couple of weeks: so you pay it off in 6 weeks total. Zero interest and zero fees. For purchases up to $1,000. Apple Pay Later can be used at participating merchants that accept Apple Pay, in store or online.
A comparison of Apple Pay Later vs. similar offerings, by CNBC.
watch
The health benefits offered by Apple Watch continue to mount:
Apple Watch could help with predicting pain in people with Sickle Cell Disease, according to a recent research study. The pain in intense and is the primary reason for hospitalization for those with sickle cell disease. The study showed the feasibility and the potential to use data collected from an Apple Watch to predict pain to help avoid hospitalization. The Watch provides an inexpensive and non-invasive method and the study showed an accuracy of 84.5%.
Mayo Clinic researchers use Apple Watch ECG data analysis with AI to detect weak heart pumps.
(cont'd) "Left ventricular dysfunction — a weak heart pump — afflicts 2% to 3% of people globally and up to 9% of people over age 60. It may have no symptoms, or be associated with shortness of breath, leg swelling or racing heart beats. What is important is that once we know a weak heart pump is present, there are many lifesaving and symptom-preventing treatments available. It is absolutely remarkable that AI transforms a consumer watch ECG signal into a detector of this condition, which would normally require an expensive, sophisticated imaging test, such as an echocardiogram, CT scan or MRI," says Paul Friedman, M.D., chair of the Department of Cardiovascular Medicine at Mayo Clinic in Rochester.
'It saved my life': Cleveland man credits Apple Watch for life-saving medical discovery, reports News5 from Cleveland. He described being a good user of his Watch for tracking workouts and more. However, his watch notified him that his average breaths per minute rose. He went to the doctor and was given medications for bronchitis. Then, he got another watch alert that his blood oxygen had dropped to 85%. He went to the ER where a CT scan showed he had blood clots all over his lungs. "What the doctor said as a follow-up was it if I hadn't gone in, he said 60% of the people that have this condition at that stage—if I gone to bed, I may not have woken up the next morning," Counihan said.
And recently, a German driver's Apple Watch helped rescue him after his car crashed and fell off the road about 60 feet below the roadway. It was so far into the bushes that it was not recognizable from the road. `However, the Apple Watch worn by one of the car's occupants led police, fire brigade, and four ambulances directly to the site. After the fire brigade diverted traffic and made safe the descent to the steeply sloping terrain, rescue workers were able to treat the occupants', reports AppleInsider.
privacy & security
The FCC cracks down on spammy text messages, reports CNN.
general news and crossover
3D printing taken to new levels: The future of software-controlled cooking is a study published on the journal `npj Science of Food' by researchers at Columbia University. They demonstrated `a 3D printer capable of making an edible cheesecake' The device utilized "food inks" with ingredients such as Nutella, strawberry jam, peanut butter, and even graham crackers to create multiple layers until a cake was made, reports The Daily Beast. Here is the researchers' summary video:
Johny Ive who was head of design at Apple for many years, created the logo for British King Charles, coronation ceremony, reports the BBC.
next iPUG meeting
Our next iPUG meeting will be on Tuesday May 2, 2023 at 7 pm.