Come join us at our next meeting: Tuesday, Oct 2, 2018, at 7 p.m. This meeting will take place at Fronimos Greek Cafe which offers free WiFi, a separate room for our meeting, and a variety of dishes for dinner or dessert. Fronimos is located at 3242 E Speedway Blvd, Tucson, AZ 85716 which is on Speedway across The Loft movie theater. For those who miss our meetings, we post minutes and links in our Meetings pages. We typically meet the first Tuesday of each month, though there are occasional exceptions.

Many iPUG members' favorite list-making app is
AnyList
. You can use it for your grocery lists or to create any type of list you want. You can share your lists with others and you can optionally sync them across devices: iPhones, iPads, or Macs. As you shop, you can cross off list items on your Apple Watch. You can use
AnyList
to import recipes and also to plan menus.
AnyList
is one of the smartest iOS apps.

The fabulous
Sensu brush
, after a successful Kickstarter start, has been released for retail, and now the new Sensu Solo is available in several colors. Artist
Matt Lynaugh
, does a painting a day, using his Sensu brush with the iPad app
Paper, by 53
, as well as other apps.
Liza Donelly
, illustrator for the New Yorker, often live-draws events she reports on, such as
live-drawing the 2016 Oscars
. She uses
Paper, by 53
on her iPad.
Comedian John Oliver covers the balance and tension between security and privacy... and brings it into focus like nobody else ;-)
This is a professionally made video for Bentley Motors. It was filmed on an iPhone 5s and edited on an iPad Air using iMovie. Be sure you watch till the end where they show behind the scenes filming.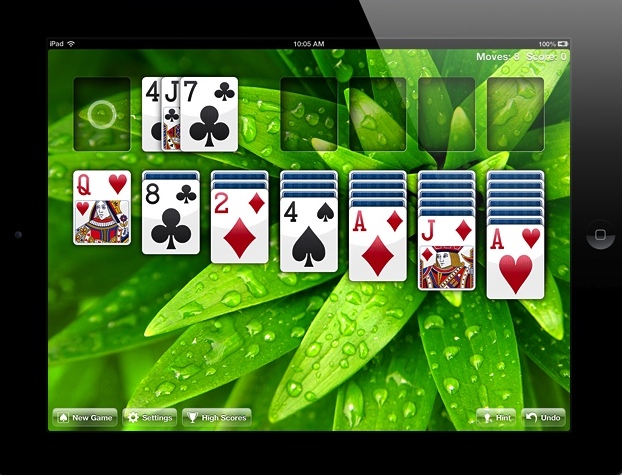 Is there a more fun guilty pleasure than Solitaire?!
Get it as a free app
from Edgerift! Theirs is addictive, with beautiful graphics and fluid performance. (Just remember to stop every so often.)
Artist Kyle Lambert draws a cat on his iPad using the
Drawing pad
app.
This funny video reminds us that paper is not dead (yet).
Who We are
We get together once a month to discuss the use of our mobile devices, to talk about software applications, hardware, and anything else that is related to mobile technology. We are not affiliated with Apple, we are just happy nerds who enjoy technology ;-)
Our meetings are free and open to all. Everyone is welcome, novices and power users alike.